Alcázar of Seville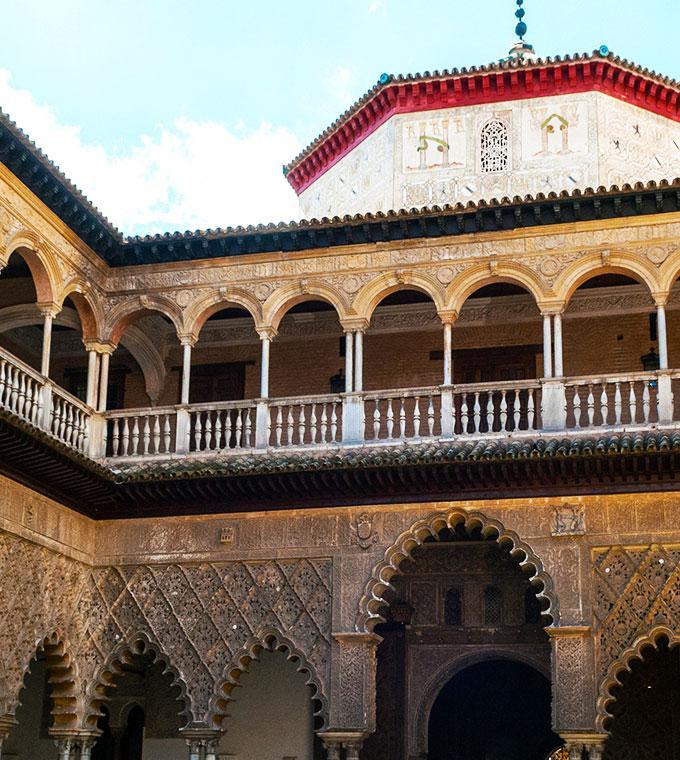 The Alcázar of Seville is one of the most representative monumental compounds in the city, the country and the Mediterranean culture as a whole.
This monument is one of the most visited complexes in the world, a space in which you will recognize yourself as part of Humanity as a whole, and where cultural and educational activities of which you may partake are organized by the Royal Alcázar Board of Patronage and the Town Hall. These include lectures, Spring Theatre or the Alcázar Gardens Evenings. Welcome: please feel at home, you are in one of the oldest European Royal Palaces that are still in use.
Buy your tickets online and skip the line!
Timetable:
From October to March: From Monday to Sunday, 09:30 to 17:00.
From April to September: From Monday to Sunday, 09:30 to 19:00.
Closed on the 1st and 6th of January, Good Friday and the 25th of December.
Location:
Patio de Banderas, s/n, 41004 Seville
€3,- Online Reservation Fee Included. Tickets are non-refundable. Due to the enormous demand of Alcazar tickets reservations can only be ordered 2 days from now. You can select morning or afternoon tickets, An exact timeslot will be given after your reservation. Tickets will be sent within 24 hours.
Your ticket will be sent within 24 hours in a separate e-mail.

Tickets will be sent via e-mail!