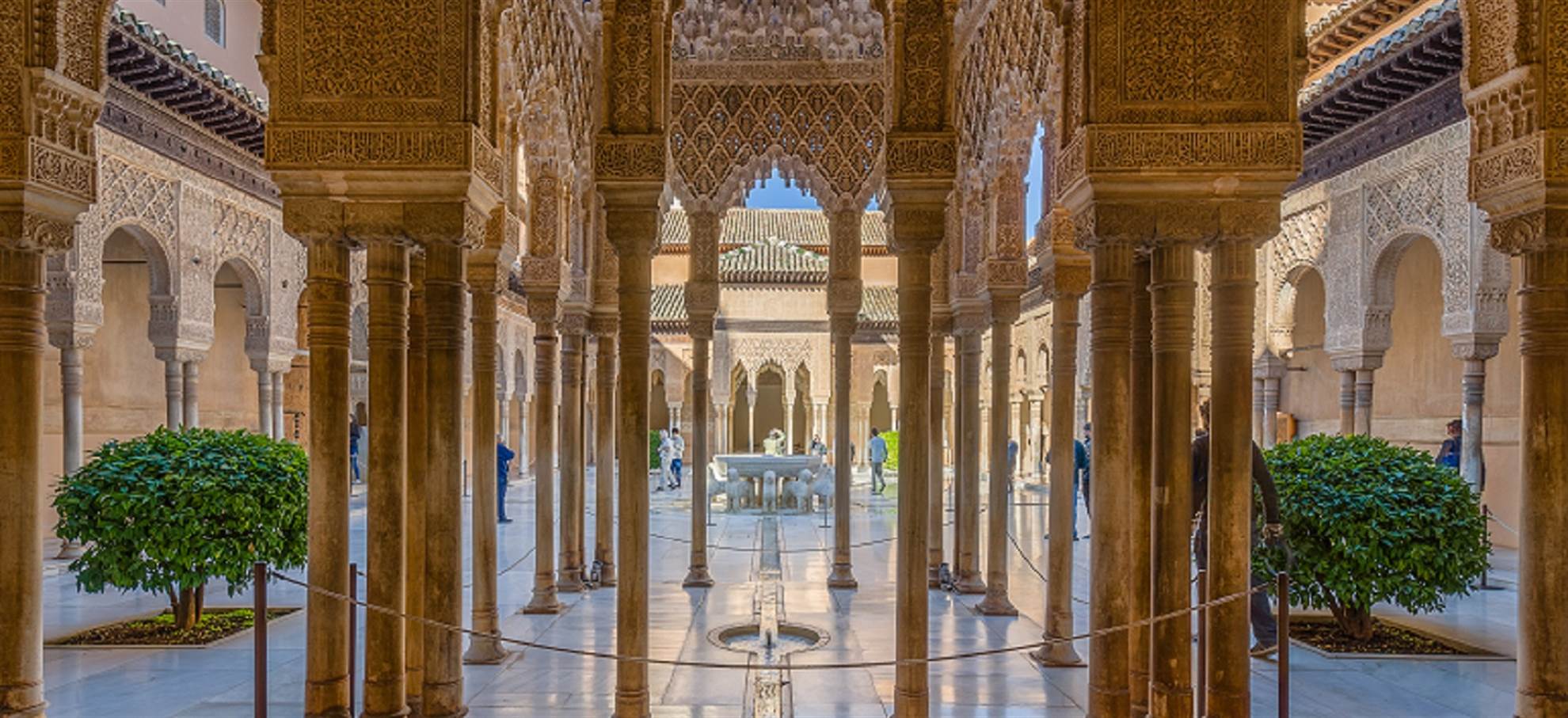 Alhambra skip the line tickets
To product
The Alhambra is probably one of the must-see´s when you are spending your holiday in Andalusia. This medieval fort of the Moors has so much to offer:
Many influences of Islamic Art
A beautiful view over the mountain Sierra Nevada and the landscape of Cordoba
The palace of the Sultan (Palacio de Camores)
Palace of Charles V
Nasrid Palaca
The beautiful Gardens
And much more!
Buy your skip the line tickets online and skip the line! If the date you want to visit the Alhambra is not available in the calendar we recommend to take the Alhambra Card which has last moment availability!

How does it work?
Select the date you want to visit the Alhambra. After that you can select a timeframe (morning / afternoon). Make sure you are available during this time frame because we will select a timeslot for entrance (e.g. 10.00h) based on availability.
The morning timeframe runs from 9.00h – 12.00h and the afternoon timeframe from 12.30h to 17.30h.
When your date is not available.
The Alhambra is one of the most visited places in the world. Therefore the tickets are often sold out months in advance. We offer 2 kinds of tickets:
Alhambra tickets (as you can see in this page)
The Alhambra Card has last moment availability which you can check here!
Location:
Calle Real de la Alhambra, s/n, 18009 Granada, Spain

Opening hours:
APRIL 1 THROUGH OCTOBER 14TH
Type of Visit:
Day Visit: Monday through Sunday: 08:30 to 20:00
Evening Visit: Tuesday and Saturday: 22:00 to 23:30
*Hours ticket office. Monday to Sunday 8:00 to 20:00. Tuesday and Saturday also 22:00 to 22:45
OCTOBER 15TH THROUGH MARCH 31TH
Type of Visit:
Day Visit: Monday through Sunday: 08:30 to 18:00
Evening Visit: Friday and Saturday: 20:00 to 21:30
*Hours ticket office. Monday to Sunday 8:00 to 18:00. Friday and Saturday also 19:00 to 20:45