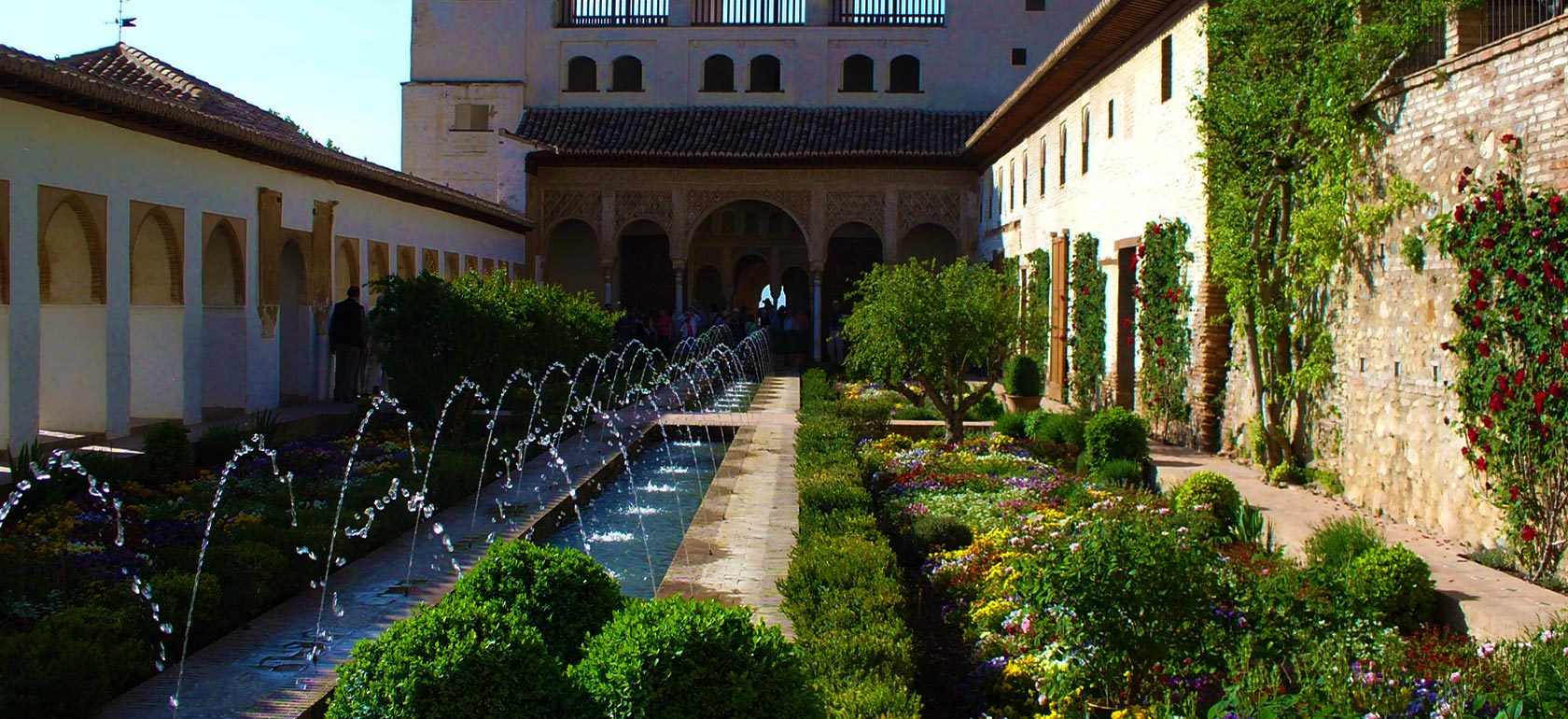 Alhambra Skip the Line + NLse Audioguide!
To product
Is your visit date not available? The Alhambra Card(including skip the line access to the Alhambra) is always available.

The Alhambra is a monumental artistic historical monument created more than six hundred years ago by Muslims, Renaissance and Romanesque cultures. It has become a destination for many tourists and perhaps the best treasure that Granada has to offer. The beauty of the Palatine rooms, the smell of the courtyards and gardens, the light and the colors in the richly decorated halls and the impressive view of the Albaycín and the Vega are all great to experience.

Due to the high demand for tickets and the limitation of the number of visitors per day, advance booking is recommended.

Included: Audioguide + Access to all available areas of Alhambra (Nasrid Palaces, Alcazaba and Generalife).

Opening hours:
You can pick up your tickets for the Alhambra at the address below (right next to Alhambra). Your tickets will be handed over where you can avoidthe queue . You will receive a time slot for entrance in the morning.
Address:
Patronato de la Alhambra y el Generalife
C / Real de la Alhambra s / n, Granada


Your exact pick-up location in the center of Granada will be communicated in your voucher. We recommend reading the voucher carefully before departure!
Pay attention! You can only collect the Card if you have received the voucher by email.


Buy your tickets online and avoid the queue!